Hey, we get it. You're busy.
As rapper Too $hort says,
"You got what it takes, but not enough to get started."
But, you need a website and not just any website. According to Adweek, 81% of people research a business or service online before making a purchase decision. If you don't have a website, you have no chance of capturing a share of the market.
97 percent of people go online to find a local business, and 93 percent of online experiences begin with a search engine.
75% of B2B buyers say digital website content significantly impacts buying decisions and 62% can finalize purchases based on digital content alone.
A recent Capital One study found that only 56 percent of small businesses say they have a company website.
That should tell you two things:
56 percent of businesses are doing better than yours, if you don't have a website.
You still have a chance to beat 44 percent of them if you get or improve a website now.
Websites Improve Business & Profit
Your customers expect it, especially in the days of Smartphones.
It's an 'always on' business. It helps expand your working hours without much cost. It allows prospects to engage with your business on their terms 24/7.
You can display your best reviews and testimonials prominently on your website, allowing you to control the narrative.
A website is far more efficient than print ads or direct mail brochures. And more affordable that Radio and TV.
30% of consumers won't consider a business without a website.
A single bad experience on a website makes users 88% less likely to visit the website again. What can you improve?
Website Owners and Managers need experience in…
Business Planning
Market Research
Client Avatars
Website Hosting & Security
User Experience (UX)
Content That Converts
Website Traffic
Online Marketing
Most small and medium sized businesses don't have the experience and expertise.
Let's face it…
Operating a successful website is constantly evolving, and most small and medium sized businesses don't have the time and resources to keep up.
Many of them tell us they just don't know where to begin.
That's why we created these…
5 Essential Modules
| | |
| --- | --- |
| | Module 1: The foundation of your website. We guide you through setting goals, researching your market and creating Target Personas. |
Successful website owners and managers have specific measurable goals and a clear idea of who their ideal clients are.
| | |
| --- | --- |
| | Module 2: The technical foundation of a secure website, defining the User Experience, choosing a theme and other required systems. |
Successful website owners and managers have a command of installing and securing WordPress, selecting a theme and optimizing it.
| | |
| --- | --- |
| | Module 3: Creating content that converts is part of The Holy Trinity of Website Success. Learn the importance of headlines and video & how to turn visitors into clients. |
Successful website owners and managers know the importance of messaging, including creating effective content sales pages and blog posts.
| | |
| --- | --- |
| | Module 4 is all about attracting qualified traffic that turns into buyers. Learn Search Engine Optimization & Paid Ads. |
Successful website owners and managers have a working knowledge of SEO and Facebook Ads. Getting website traffic is one of the most important keys.
| | |
| --- | --- |
| | Module 5: The Money is in The List. Email marketing returns $37-$42 for every $ spent. Learn how to create lead magnets that people want and build sales relationships. |
Savvy business people understand marketing and how important it is to engage prospects on multiple occasions before they are ready to buy.
How to Access Your Training
Purchase the course for a one-time fee using the link below. You will get emails with login information, including the password you select and the login URL that you should bookmark.
Learn at Your Own Pace
The course is broken into 5 modules; Goals & Planning; Hosting & WordPress; Content That Converts; Website Traffic and Email Marketing. Start in Module 1 or skip to an immediate need.
Train Your Team
A trained team is an effective and more efficient team. It will be easier to delegate what needs to be done while getting effective feedback. Reduce stress and get more time to do what you do best.
Website Success Essentials provides a comprehensive knowledge of the critical aspects of owning or managing a website. Start at the very beginning and study at your own pace or use it as a resource to give you guidance and clarity anytime you need it.
You will also have access to our private Facebook Group where you can ask questions and get support on an ongoing basis.
Regular price $997. For a limited time, pay just $497.
5 Modules
49 Video Lessons
18 hours of video instruction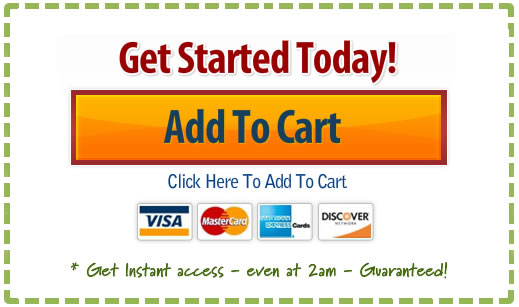 * Every effort has been made to accurately represent this product and its potential. By signing up for this product, you acknowledge and affirm that each individual's success depends on his or her background, skills, experience, dedication, resources, target market, economic conditions, desire and motivation. As with any business endeavor, there is no guarantee that you will increase revenue or profits.